For today. For tomorrow. Always for educators.
Your commitment never falters. Neither will ours to you.
We've always known our children's success was down to you. Together with a financial professional, our 403(b) plans can empower you to pursue your vision of retirement — from big outdoor adventures to ones a little closer to home.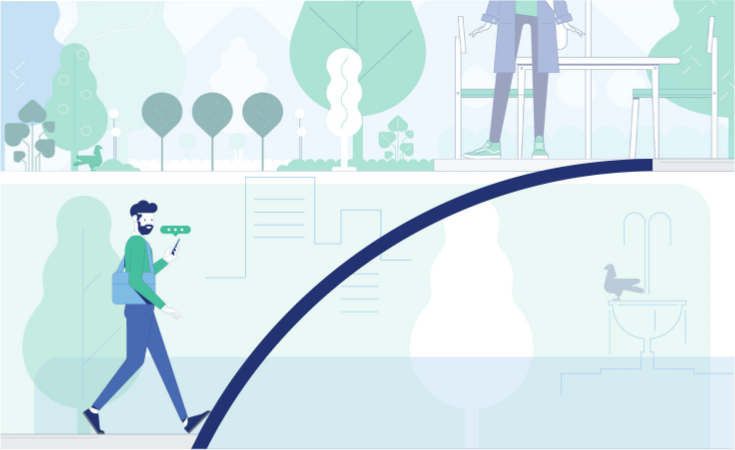 Close your pension gap with a 403(b)
We all want to be confident that we've got enough to retire on. But the truth is, your pension and Social Security may not be enough.
You'll likely need between 60 – 100% of your final working year's salary to comfortably retire.
Yet, 68% of educators worry about outliving their savings.1
And in some states, educators are ineligible for Social Security, which can widen their pension gap.
A 403(b) can help you close the gap between your pension and the income you'll need to enjoy retirement.
What is a 403(b)?
A 403(b) is a tax-deferred savings plan. Available through your school district, it's a retirement plan that enables compounding growth of your investments while reducing your taxable income by the amount of your annual contribution to the plan, up to a limit. No matter where you are in life, a 403(b) can help close your pension gap.
The #1 provider of 403(b) plans for K-12 schools2
Educators trust us because we have a proud history of supporting the educator community including:
Tackling student loan debt3
Funding scholarships
Connecting teachers with classroom donors
Working with a financial professional can yield more savings over time and more confidence4
Higher account balances. More confidence for the future. A common trait among top savers is that they get help from a financial professional to guide smart choices and keep their plan on track as life evolves.
Higher balances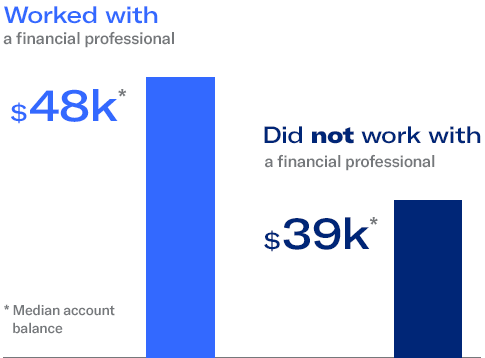 Nearly twice the median account balance was achieved when individuals chose to work with a financial professional
Happier with savings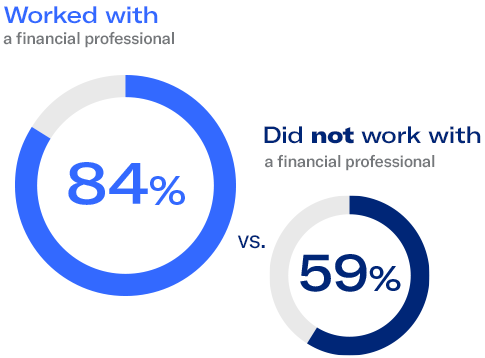 18% higher satisfaction with their retirement plan when working with a financial professional
Financial professionals also help clients with...
Let's plan the retirement you deserve
Have questions? Connect with an Equitable Advisors Financial Professional.
Enrolling in a 403(b) is easy
With simple online enrollment plus access to chat or phone support, you can get started on saving for your retirement in four easy steps.
Resources to help you build toward a fulfilling retirement
1, 4 Equitable, "The value of the advisor: The impact of advisors on financial outcomes among K-12 educators." 2020.
2 LIMRA, Not-for-Profit Survey, Q1 2020 Results, based on 403(b) plan participants and contributions. This applies specifically and exclusively to Equitable Financial Life Insurance Company (Equitable Financial).
3 Equitable Advisors and its Financial Professionals and affiliates do not provide credit counseling, debt consolidation, legal or related advice or services. Please consult with your own qualified professionals accordingly.
Equitable Advisors Financial Professionals offer securities through Equitable Advisors, LLC (NY, NY 212-314-4600), member FINRA, SIPC (Equitable Financial Advisors in MI & TN) and offer annuity and insurance products through Equitable Network, LLC (Equitable Network Insurance Agency of California, LLC; Equitable Network Insurance Agency of Utah, LLC; Equitable Network of Puerto Rico, Inc.)
GE-3658325
(
07/2021
)
(Exp.
07/2023
)