Retirement
A future that's certain
Putting certainty into your future financial well-being
Helping you achieve your goals and build a tomorrow that's worth looking forward to.
Starting out
Retirement may seem far away, especially when you're setting out on your own and starting to figure out life. But it's never too early to dream about your future, and it's never too early to start saving.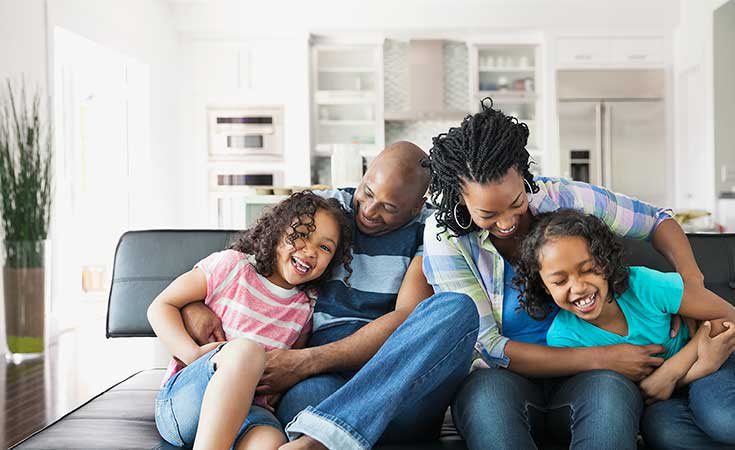 Juggling midlife
There's a lot you've accomplished - and likely so much more you want to do. And then there are realities of your busy day-to-day. You deserve a moment to step back and take stock of your retirement plans as you build toward your future.
Your next chapter
Whether you're a few years away or counting the days, thinking about retirement is exciting. Knowing how your savings will support your passions, your health and your family is the peace of mind you've earned.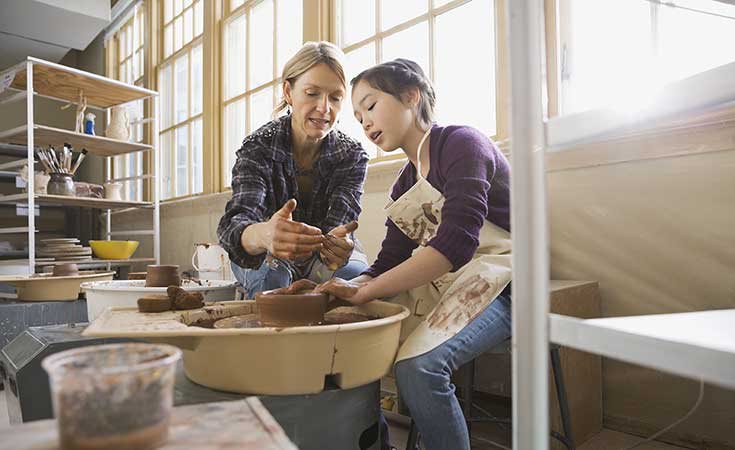 Are you an educator?
A career devoted to helping others reach their full potential creates unique needs. Find strategies tailor made for education professionals.
Working with an advisor* yields more money, more confidence
Higher account balances. More confidence for the future. A common trait among top savers is that they get help from a financial professional to guide smart choices and keep their plan on track as life evolves.
Higher balances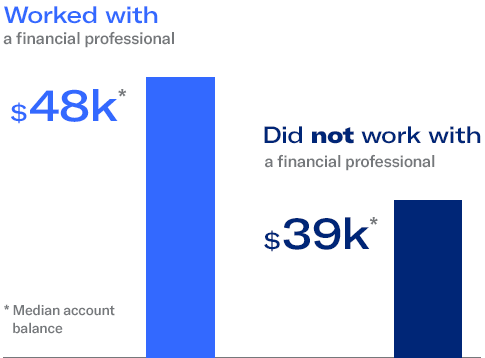 Nearly twice the median account balance was achieved when individuals chose to work with a financial professional
Happier with savings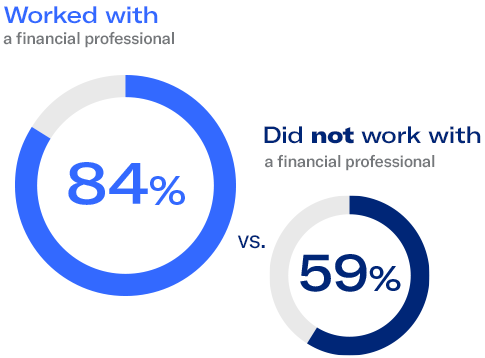 18% higher satisfaction with their retirement plan when working with a financial professional
Financial professionals also help clients with...
Find more education and research on the benefits of working with a financial professional in our Enhancing Outcomes whitepaper.
Strategies for you
See how we can help meet your individual financial goals - tips, tools, advice and product information.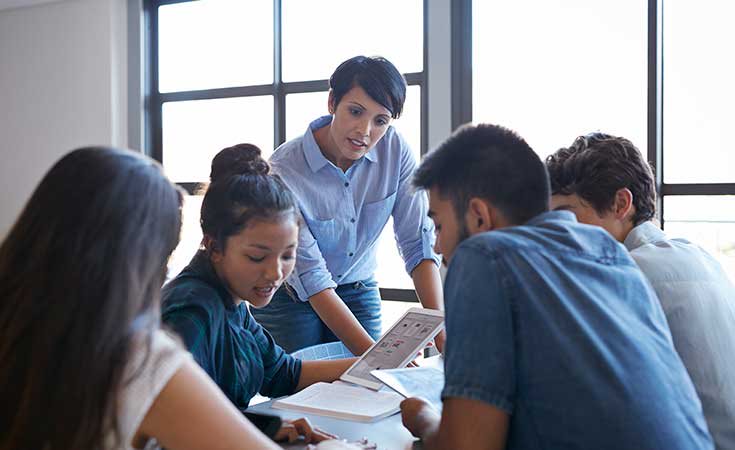 Workplace retirement plans
Workplace retirement savings plans can be a smart and effective way to build wealth now that may be your income in retirement.
Learn more about planning for retirement
Find out how the SECURE Act is changing retirement and how it could affect you
Access key topics and useful articles about retirement planning
*The use of the terms of "financial advisor" or "advisor" for purposes of the survey questions and responses by both the consumers and the financial advisors queried does not necessarily imply that the individual is a registered investment adviser (RIA). The use of these two terms is meant in a general sense of the word or phrase to describe working with an investment advisor, a licensed insurance agent or other financial professionals who may sell annuity products.
GE-2842074
(
12/2019
)
(Exp.
12/2021
)