Student loan forgiveness insights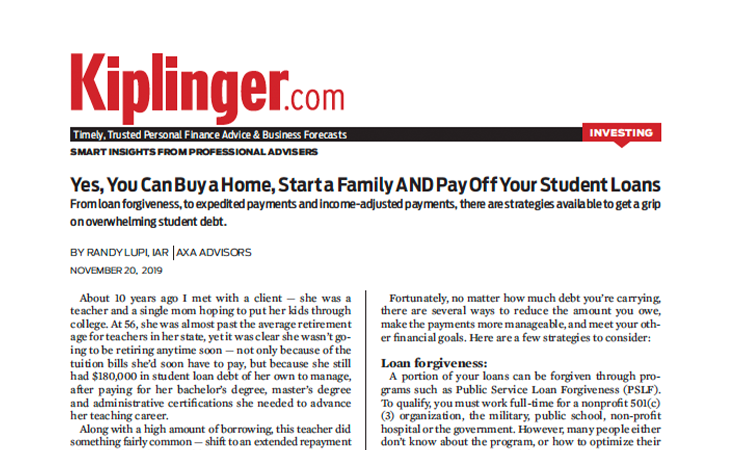 From loan forgiveness, to expedited payments and income-adjusted payments, Equitable Advisors financial professional, Randy Lupi discusses strategies available to get a grip on overwhelming student debt.
Equitable, Equitable Advisors and its associates do not provide tax or legal advice and are not affiliated with Kiplinger.

Student loan forgiveness services are offered through Student Loan Tech. Student Loan Tech helps to determine your eligibility for the Federal Loan Forgiveness program. Student Loan Tech is not an affiliate of Equitable Advisors, Equitable or its affiliated companies. Neither Equitable Advisors, Equitable nor its affiliates are responsible for the output provided by Student Loan Tech.