401(a) retirement plans
Make the most of your 401(a)
Enroll securely online
A few minutes is all you need.
Existing clients & returning enrollment. Log in now
Online enrollment is not available yet in your state. Complete the form below and a customer relationship manager will contact you shortly to help you enroll.
Our enrollment experts are also available
(855) 205-2494
Monday, 9 am – 8 pm EST
Tuesday – Friday, 8 am – 8 pm EST
Have questions?
Contact your advisor or plan administrator who can assist with plan-specific answers and details.
A good financial strategy starts with knowing the whole you
Begin by setting goals for yourself and see how much you should be comfortably saving to get to where you want to be.
Working with an advisor* yields more money, more confidence
Higher account balances. More confidence for the future. A common trait among top savers is that they get help from a financial professional to guide smart choices and keep their plan on track as life evolves.
Higher balances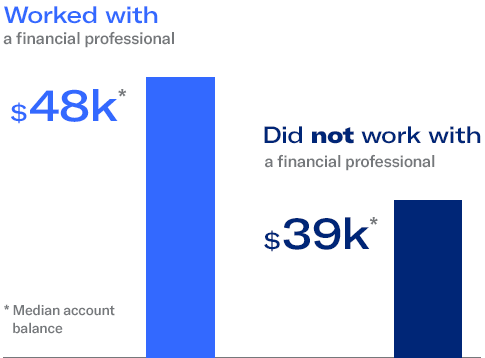 Nearly twice the median account balance was achieved when individuals chose to work with a financial professional
Happier with savings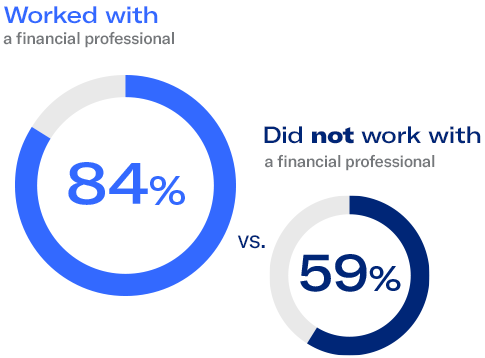 18% higher satisfaction with their retirement plan when working with a financial professional
Financial professionals also help clients with...
Find more education and research on the benefits of working with a financial professional in our Enhancing Outcomes whitepaper. Click here to read the full study.
Source: Equitable's Value of the Advisor study, 2018.
*The use of the terms of "financial advisor" or "advisor" for purposes of the survey questions and responses by both the consumers and the financial advisors queried does not necessarily imply that the individual is a registered investment adviser (RIA). The use of these two terms is meant in a general sense of the word or phrase to describe working with an investment advisor, a licensed insurance agent or other financial professionals who may sell annuity products.