How has COVID-19 changed your business?
With everything that's been going on in the world these days, we know your business has changed. But, as companies start to open up, we wanted to know just how different things are for employee benefits brokers like you, and for your clients. We were curious how you feel about returning to an office, what challenges you face, and how your clients are doing.Here's what we found from a recent online poll we conducted of employee benefits brokers:
The pandemic has definitely altered how brokers conduct business.
Overall, 87% of brokers said COVID-19 has either moderately or considerably changed the way they do business. Half of all brokers who responded said they would return only when they personally feel safe.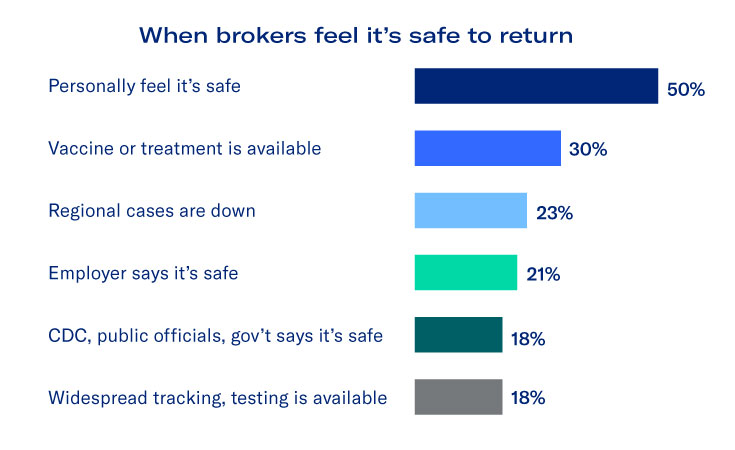 When asked how their business is different today, the way in which brokers communicate with their clients has been the biggest challenge. Two-thirds feel that their inability to have face-to-face meetings with clients presents the greatest obstacle. With social distancing and lockdowns in place, slightly more than half feel communicating with clients digitally whether via text, email, or video chat has been a struggle.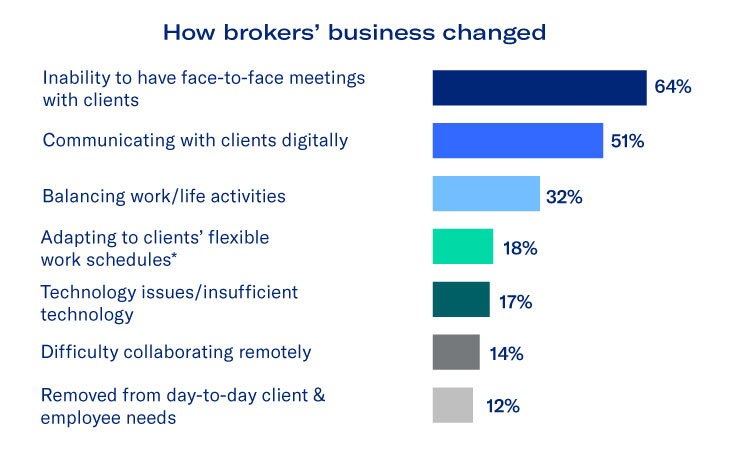 Health and safety are also top concerns for clients.
When asked about how their clients feel about going back to the office and working in today's world, 54% of brokers said they expect up to half or more of their clients will return to offices in the next two to three months.

With the majority of brokers feeling that their clients are concerned about health and safety, and almost 60% believing that their clients are anxious about preparing for a second wave, going back to business-as-usual may take more time than originally anticipated.

Based on what brokers know about their clients, juggling new schedules will be a challenge. Fortunately, 4 in 5 of our brokers are ready to adapt to their clients' needs*.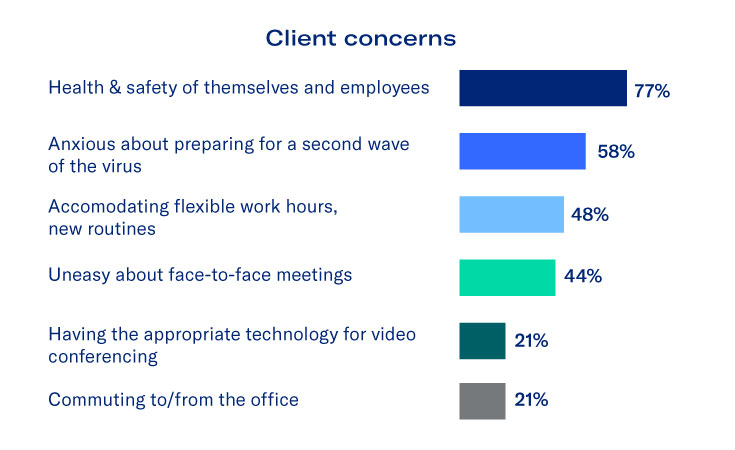 Keeping safe may mean staying virtual longer. We're doing what we can to make that simple.
Without a vaccine or treatment in place, many people are not comfortable being out and about, operating in an office setting, or conducting business face to face. At Equitable, we're happy to be able to provide EB360®, our powerfully simple employee benefits platform, to help brokers, employers, and employees manage their employee benefits virtually. Not only can brokers like you track proposals, enrollments, and compensation online, EB360® makes it easy to track other details like current invoices and Evidence of Insurability forms.

For more information about EB360® or ideas on how you can build your business while operating remotely, contact your sales executive.
All group insurance products are issued either by Equitable Financial or Equitable America, which have sole responsibility for their respective insurance and backed solely by their claims-paying obligations. Some products are not available in all states.

EB360® is a registered service mark of Equitable Financial Life Insurance Company, NY, NY.
GE-3187332
(
08/2020
)
(Exp.
08/2022
)