We celebrate educators.
Their passion and dedication for educating is inspiring. Their impact is everlasting.
At Equitable, we're committed to being an expert alongside you, empowering you with insights and advice. Through Perspectives, we provide market commentary and resources to help you secure your financial well-being.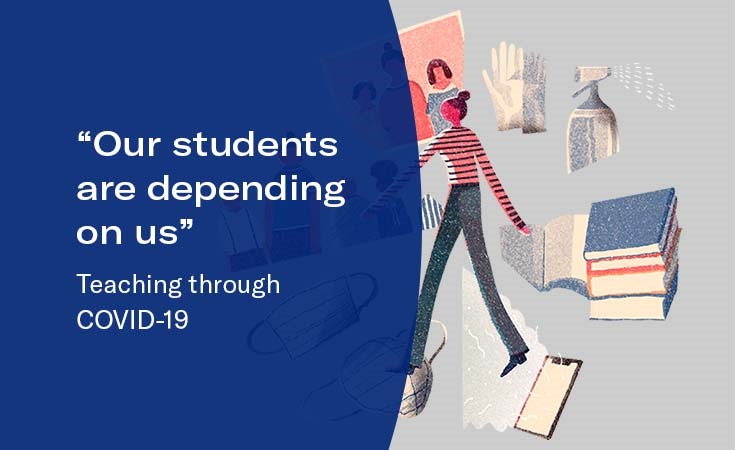 Educators are on the front lines, ensuring students continue to learn, while they, too, battle mental and emotional effects of the pandemic. Learn more about their heroic stories in our latest article in partnership with Atlantic Re:think.
See Equitable's recent public statement on our commitment to racial equality and justice. Read more.
Planning for the future is about more than just money
A good financial strategy isn't just about money, it's about the whole you. That's why understanding how you prioritize your purpose, your lifestyle choices and your finances is important.
Let's build a plan, together
160 years strong
We put our experience to work to earn your trust - our financial stability, our innovative strategies, our abiding commitment to meet you where you are - continuing a tradition of service we've honored for 160 years.
FINRA Brokercheck
Check the background of your financial professional or broker dealer with FINRA Brokercheck
The 160-year history reference applies exclusively to Equitable Financial Life Insurance Company.
GE-2884392
(
01/2020
)
(Exp.
01/2022
)