Planning for real estate opportunities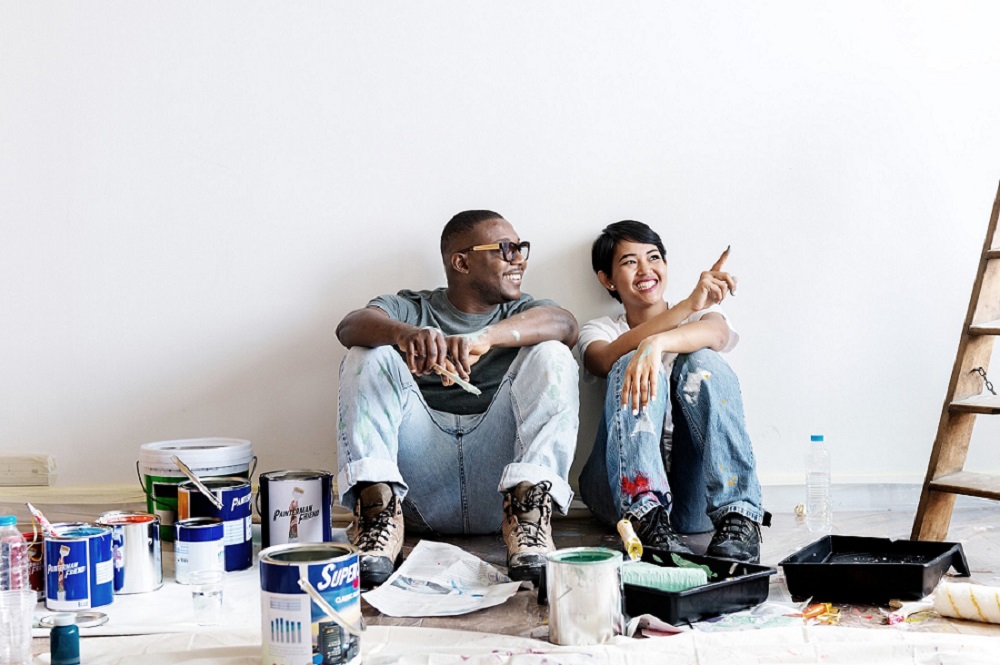 "Should I fix up my current home or buy a new one?"
What you need in a house can change as your family grows or as your own personal tastes and needs evolve. You need more space for bedrooms for your children. Or you've been working remotely more and want to create a more comfortable office space. Or you just finally want to fix problems that have always bothered you like an outdated kitchen or an unfinished basement. You may be wondering if you should remodel the home you live in now or buy another one that better meets your needs.
It's a complicated question. Factors to weigh and consider include:
Do I want to move?
If you love your neighborhood, if your kids are happy in the schools, if you're close to work and family and other amenities, you may be inclined to stay put. Unless you're willing to relocate, it may make sense to remodel, rather than buy a new home.
Will it cost more to buy or renovate?
This will vary depending on what your house needs, where you live and what the local housing market is like in your area. Make a list of the improvements that you anticipate and get estimates for how much each will cost. Then compare that to the cost of buying a new home that already fits your requirements. Remember to factor in your time and labor if you plan to do any of the work yourself.
Can I make the improvements I want to this house?
It's not always possible to make the changes you want to your current property. You may not have space to build extra rooms, or zoning requirements may limit the footprint of your residence per acre of land. In historic neighborhoods, making changes to a property can require an extensive approval process. Find out if you can make the changes you want before you start.
What kind of loans are available?
Many homeowners finance improvements out of savings or income and don't require financing. However, if you do need a loan, a lending institution can help you decide what kind of loan makes sense for you.
Home improvement loans, by contrast, tend to be either secured or unsecured personal loans.
They tend to be more expensive than mortgages, currently ranging from 3 to 36%1 depending on the underwriter, the borrower's credit rating and other factors. Thirty-year mortgages to finance new purchases, by contrast, currently charge less than 3%2.
If you have substantial equity in your home, however, you may be able to borrow against that for home improvements. There are three basic ways to leverage home equity for remodeling:
Cash out refinancing: In this strategy, you replace your existing mortgage with a mortgage for a larger amount3, then take the excess as cash for remodeling. If interest rates are lower now than when you originally purchased your house, your mortgage payments may not change much, if at all. Bear in mind that there are significant fees for refinancing, and you are reducing your equity in your home, which can be risky if you lose your job or otherwise hit a rough patch, financially.
Home equity loans4: Here you take out a loan secured by the value of your home to finance renovations. You'll have to make a monthly mortgage payment to pay back interest and principal on the loan.
Home equity line of credit5: This is another way of borrowing against the value of your house, but instead of borrowing a fixed amount, you get a credit line, which you can borrow against as you need the money by writing checks. You only owe interest on the amount you've borrowed during the term of the loan, but after that term is over, usually ten years, you'll have to pay back any remaining principal or roll over the loan.
How much upheaval can you tolerate?
Remodeling often takes longer and costs more than you anticipate, and it can be difficult to live in a house that's undergoing major changes. Think about how you'll adapt if you can't use your kitchen for weeks, or if one or more of the bathrooms is out of commission. If you're busy, and who isn't, it may make sense to buy a home where the work has already been done.
Having the perfect home can make you happy, but how you get there makes a difference.
1 Source: https://www.bankrate.com/loans/home-improvement/rates/
2 Source: https://rates.bankrate.com/?bucket=mixedintent&elf=true&gclid=Cj0KCQiA5OuNBhCRARIsACgaiqVgLlz8SYYFClo_MEcw855R5lqSZsDq3wLpG6mkyWtC07-jAiYLkt4aAiGmEALw_wcB&mortgageType=Purchase&partnerId=br3&pid=sembrmtg&pointsChanged=false&purchaseDownPayment=49920&purchaseLoanTerms=30yr&purchasePoints=All&purchasePrice=249600&purchasePropertyType=SingleFamily&purchasePropertyUse=PrimaryResidence&searchChanged=false&ttcid=mortgage%20rates%7Cc%7Caud-452980837657%3Akwd-16231931%7Cg%7C9002322&userCreditScore=740&userFha=false&userVeteranStatus=NoMilitaryService&utm_adgid=114785388697&utm_adid=504910715420&utm_adpos=&utm_campaign=sembrmtg&utm_cmpid=12156141982&utm_devicemdl=&utm_dvc=c&utm_feeditemid=&utm_kwdid=%7Bkwdid%7D&utm_locintid=&utm_locphysid=9002322&utm_medium=cpc&utm_mt=e&utm_ntwk=g&utm_plcmnt=&utm_plcmnttgt=&utm_source=google&utm_term=mortgage%20rates&utm_tgtid=aud-452980837657%3Akwd-16231931&zipCode=03450
3 Source: https://www.investopedia.com/terms/c/cashout_refinance.asp
4 Source: https://www.bankrate.com/home-equity/what-is-home-equity/
5 Source: https://www.bankrate.com/home-equity/what-is-home-equity/
This informational and educational article does not offer or constitute and should not be relied upon as financial, mortgage, home equity, general lending, legal or tax advice, and the advice of your own such professionals will prevail over any information provided in this article. Equitable Advisors, LLC and its associates and affiliates do not provide tax, accounting or legal advice or services.
Equitable is the brand name of the retirement and protection subsidiaries of Equitable Holdings, Inc., including Equitable Financial Life Insurance Company (Equitable Financial) (NY, NY), Equitable Financial Life Insurance Company of America (Equitable America), an AZ stock company with main administrative headquarters in Jersey City, NJ, and Equitable Distributors, LLC. Equitable Advisors is the brand name of Equitable Advisors, LLC (member FINRA, SIPC) (Equitable Financial Advisors in MI and TN)
GE-4366947.1
(
03/2022
)
(Exp.
03/2024
)