Financial planning for your growing family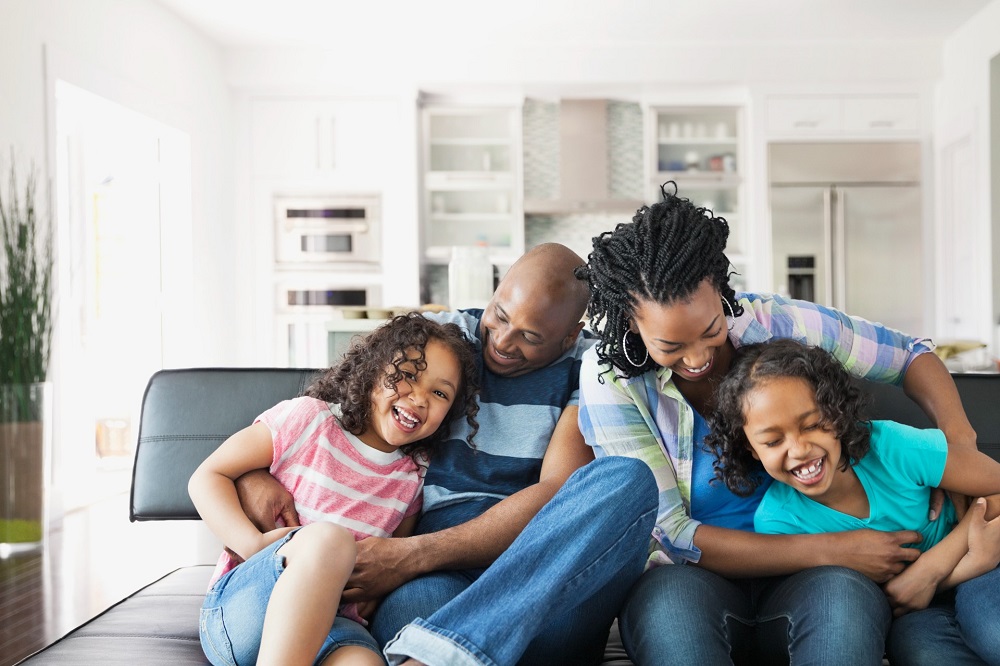 "My family is growing. What do I need to do, financially, to get ready?"
Having children will change your life in so many ways, but the part you may not anticipate is how expensive a growing family can be. A professional can help you get your finances in order as you prepare to welcome new members of your family, by showing you how to maximize your benefits, make a budget, estimate childcare costs and begin saving money for your children's education.
In 2015, the most recent year where data was available, the USDA estimated that raising a child from birth to age 17 would cost the average middle income family $233,610, not including college costs. Of course, not all those expenses come right away, but it's smart to get started thinking about finances early on, even before you have your first child. Your financial professional can help you get started on important tasks including:
Update the beneficiaries on your benefit plans
You and your partner should review your retirement accounts, company-provided benefits and life insurance plans to make sure that you have the correct beneficiary listed. This is the person who will inherit these assets if anything happens to you. Usually, your spouse or partner will be the primary beneficiary, but if you have named another relative like a parent or sibling as a secondary beneficiary, you may wish to change it to your child now.
Make a budget
It's more important than ever to keep your expenses in line with income after you have a child, so this is a good time to review your budget. Be sure to include additional expenses like childcare and diapers in your new budget, and consider whether your income will change if you or your partner have to cut back on paid work to care for the child.
Plan for childcare costs
If you and/or your partner plan to work, you'll need to think about childcare costs, which can take up a major chunk of your household budget. A report from Child Care Aware of America found that the national average yearly cost of childcare for infants to 4-year-olds was approximately $10,000 for center-based care and approximately $8,000 for family childcare home-based care. These costs can vary widely by region, so be sure to check out their state-by-state childcare cost estimates for a more accurate picture.
Consider Buying life insurance
You'll want to ensure that your child is taken care of even in the unlikely event that you pass away. Life insurance is relatively inexpensive for people in their childbearing years, so ask your financial professional to help you find a policy that will help provide income and security to your loved ones if the worst happens.
Make a will
You'll also want to create or update your will when you have a baby, naming the people who will take care of your children if you pass away while they're still young and directing your assets to the people you care about most.
Start saving for college
It's never too soon to start saving for your children's education. Even in-state tuition, room and board at the average four-year public college now costs an average of $26,820. By 2038 when today's newborns matriculate as freshman, those total expenses are projected to rise to $278,199 according to one college cost calculator. And public in-state college costs are a bargain compared to out-of-state public or private school expenses, which are expected to reach $448,996 and $569,261 respectively by 2038.
You may not have to pay the full list price for the college your child attends, since many students receive financial aid. Still, the more you're able to accumulate for college costs, the greater choice your child will have about his or her education.
Your financial professional can show you how to use tax-deferred vehicles to accumulate money for your children's education. In such plans, you invest after-tax dollars into an account, which grows tax-free until your child enrolls in a qualified educational institution. Then you can withdraw assets tax-free to pay for tuition, room and board. Most college plans can be switched from one child to another, if, for instance, one of your kids gets a full-ride sports or merit scholarship, and you can even use them to fund private high school costs.
Children are expensive, but you've got this
Having a baby is a big responsibility, and it can be expensive to take care of your new family. But by working with your financial advisor, you can devise a plan for financial security now and in the future. Why not get started today?
This informational and educational article does not offer or constitute and should not be relied upon as financial, legal or tax advice, and the advice of your own such professionals will prevail over any information provided in this article. Equitable Advisors, LLC and its associates and affiliates do not provide tax, accounting or legal advice or services.
Equitable is the brand name of the retirement and protection subsidiaries of Equitable Holdings, Inc., including Equitable Financial Life Insurance Company (Equitable Financial) (NY, NY), Equitable Financial Life Insurance Company of America (Equitable America), an AZ stock company with main administrative headquarters in Jersey City, NJ, and Equitable Distributors, LLC. Equitable Advisors is the brand name of Equitable Advisors, LLC (member FINRA, SIPC) (Equitable Financial Advisors in MI and TN)
GE- 4366927.1
(
03/2022
)
(Exp.
03/2024
)