Equitable Excellencesm Scholarship 2021 winners
Every year Equitable Excellencesm awards scholarships to outstanding young people across the nation. Learn about the 2021 class of scholarship recipients.
Introducing the incredible and inspiring 2021 Equitable Excellencesm Scholarship winners
Meet the students that have received a $25,000 award.
Ceyda Alabacak
Chapel Hill, NC
East Chapel Hill High School
Ceyda is the founder of WeLead — an initiative that organizes STEM related events, workshops and mentors for K-12 girls interested in STEM. WeLead has chapters in Turkey and the U.S. to expose young women and non-binary individuals to STEM opportunities and help them discover their potential in these fields.
Mara Bravo-Santos
San Pablo, CA
El Cerrito High School
Mara founded the club Change Makers to empower, inform, and provide support for El Cerrito High School's student body and encourage students to pursue higher education through resources and information. As a result of this initiative, teachers and administration saw an increased representation of underrepresented students in advanced classes helping them to prepare for higher education.
Salvador Gómez-Colón
San Juan, PR
Phillips Academy
Creator of Light and Hope for Puerto Rico, Salvador distributes solar lamps and hand-crank washing machines to underserved communities impacted by natural disasters. Since 2017, Light and Hope has raised $178,134 and distributed over 6.4k lamps and 1.5k washers to 4.1k households in 17 municipalities attending to the devastating effects from Hurricane María as well as provided lamps to 650 families in Grand Bahama after the Dorian hurricane in 2019.
Jasmyn Jordan
Normal, IL
Normal Community West High School
After noticing the achievement and participation gap and disparities among black students at Normal Community West High School, Jasmyn created the first Black Student Union (BSU) designed to promote student involvement, academic excellence, leadership, positivity, service, and unity among all races. Black students began to improve themselves and the community after organizing donation drives, leading rallies, listening to guest speakers, and sharing black history on social media @normalwestbsu.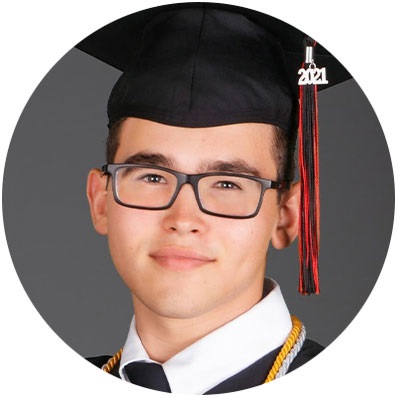 Collin Ladina
Sugar Hill, GA
North Gwinnett High School
Collin started a non-profit, Collin's Care Kits, to create activity kits for children of families financially affected by COVID-19. Using earnings from his part-time job and local donations he funded backpacks filled with essential goods for children such as coloring books, crayons, and puzzles. Through a local co-op more than 100 kits were distributed to children.
Alice Le Roux
Ormond Beach, FL
Spruce Creek High School
In 2015, Alice founded an environmentally conscious service club, 'Give-to-Live'. By collecting unclaimed items from the lost-and-found of surrounding county schools in Ormond Beach, the refreshed school supplies, toys and blankets were given to underrepresented students and to homeless shelters. Since its beginning, Give to Live has supported more than 5,500 people, and prevented 43 truckloads of goods from reaching landfills prematurely.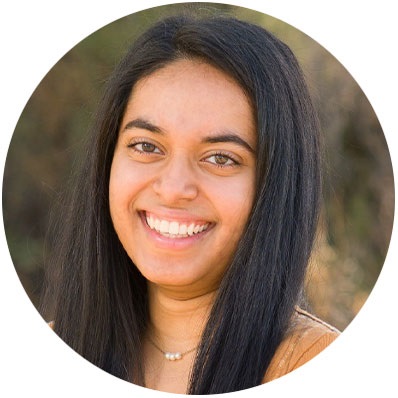 Shefali Prakash
Phoenix, AZ
BASIS Phoenix
Shefali dedicates her time with SEWA International and focuses on giving young women in India access to hygienic products. Through her personal fundraising and corporate matching, she has raised $12,000 to help more than 3,000 girls. As an intern with SEWA, Shefali became the National Youth Lead for the Menstrual Hygiene Project allowing her to meet with various chapters and give presentations about the cause which directly inspired other chapters to raise $27,000 toward the mission.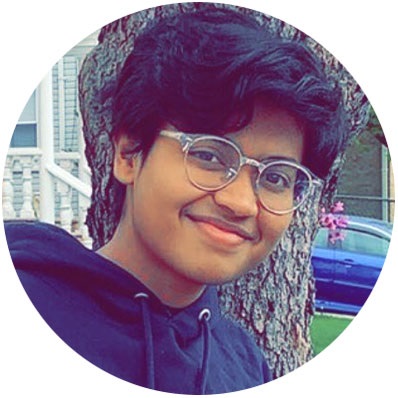 Jahin Rahman
Queens Village, NY
Academy of American Studies
Jahin founded an international organization named Efforts in Youth Development of Bangladesh (EYDB) to provide education to street children of Bangladesh. EYDB is supporting 5,000 Bangladeshi children with the work of our 300+ volunteers. EYDB has made many significant contributions to increase services & funding for children that directly support libraries, literacy programs, and education stipends supporting young girls.
Carlee Reid
Stamford, CT
Academy of Information Technology & Engineering
Carlee is a self-published children's book author. Her first book, I Love My Kinky Hair, was written with her mother in 2016. In 2020, she released her second book, Oscar Wears Pink Clothes. By tapping into personal experiences Carlee has become a public speaker for events at schools, businesses and community groups, promoting the ideals of internal and external love and appreciation.
Meagan Warren
Bexley, OH
Bexley High School
At the age of eleven, Meagan founded a 501(c)3 public charity named Books for Bedtime. Her goal was to ensure all children had books in their homes. Books for Bedtime now has two chapters operating in Ohio and New Jersey and has donated over 101,000 books throughout the world. Her nonprofit has mobilized hundreds of volunteers, both adults and youth, to inspire children to develop a love for reading and learning.