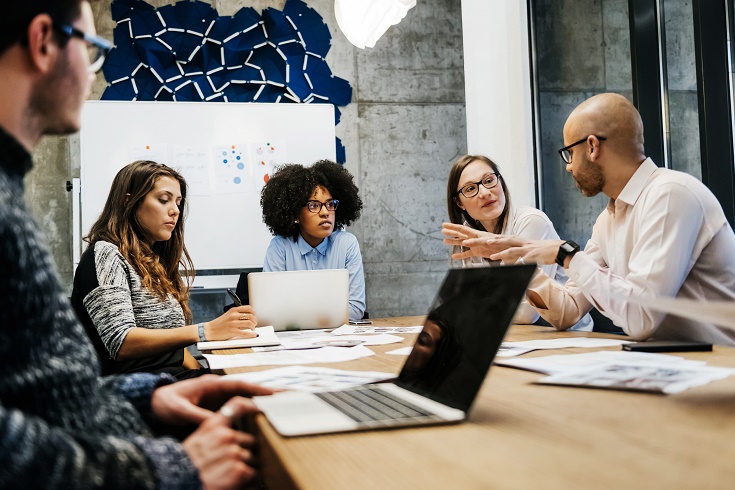 2020 Summer intern program
Here is what the Interns told us:
"Although we've been in the midst of a global pandemic, the Equitable summer internship program has been exceptionally flexible and consistent. Having had the opportunity to work on multiple independent projects at once as well as learning about IR directly with my team, I felt that I was able to add substantial long-term value to the company. Additionally, being matched with a mentor across a different business sphere in the company gave me the access and opportunity to learn new materials and further strengthen my skills heading into the job market."
-- MM 2020 Summer Intern

"My experience at Equitable is a great combination of active engagement and continuous learning! Despite being remote, the internship allowed us the opportunity to connect with current employees from various departments. I also appreciate the resources available to promote continuous learning, as well as the autonomy in my actuarial projects. I was able to explore the industry and build a practical knowledge that I never learned at school."
-- KP, 2020 Summer Intern

"… thank you so much for creating that call today [regarding the "Courageous Conversation" on race and equity for the interns]. I think it is so important to discuss what is going on in our world right now and I learned so much more than I could have even imagined. This internship has not only given me so many opportunities but also taught me things I am trying so hard to educate myself on in my daily life. Thanks again."
- - EP, 2020 Summer Intern
Here are a few highlights:
Our 2020 Interns worked in varying departments, including, Actuary, Corporate Office/Innovative Design, Finance, Human Resources, Information Technology, Legal, Wealth Management.
Leadership Roundtable – The Interns had the opportunity to interact with Mark Pearson, Equitable's CEO, and Sue LaValle, Chief Diversity Officer and Head of Employee Experience.
Speaker Series – Equitable has many programs and employees with varied interests and skills. The Interns heard from Employee Resource Group members, Toastmaster certified employees, former interns who shared their Equitable experience and departmental leaders.
Learning opportunities – In addition to on the job learning, we provided the Interns the opportunity to use LinkedIn Learning to develop skills.
Corporate responsibility – Administered by Jersey Cares, the Interns built mentor/mentee relationships with middle school students by interacting with them via email.